WHEN YOU NEED TO KNOW, PHERSEI HAS THE ANSWER
Are you looking for a private investigator?
Phersei investigation agency is specialized in highly professional private and corporate investigations, both in Italy and abroad, for the detection of certain and irrefutable evidences collaborating with specialized investigators in any individual areas of intervention.

We believe that the human sensitivity is a dominant value and one of the most important factors for achieving success. We support people and businesses to help them to dispel doubts and acquire certainties to regain private and professional serenity.

DOSSIER
Dossier studied in detail, with accurate and "legal" language, articulated, precise, effective and valid in court.

COMMITMENT AND CONSISTENCY
Commitment and consistency: we say what we think and do what we say, no false promises

FAITH
Your trust is important. We can be your best ally.

PRIVACY
Privacy: high clarity in our quotations and discretion dealing with the information.

DIRECT OPERATION
We directly operate in Italy and abroad.

CONSULTING AND ESTIMATES
Free consulting and quotation with no commitment in our offices.
PHERSEI HAS THE ANSWERS WHENEVER YOU HAVE QUESTIONS
Justified dismissal

Client: Franco, 40, sales agent. Married for 5 years with 35-year-old Karia. The client was worried about his wife's strange behavior and delays. The agency's activity was instrumental in ascertaining the facts and removing bad thoughts from the client's mind. Doubts he would have never gotten rid of without our investigative contribution.

Justified dismissal

Our client Marcello, owner of a large workshop, reports that he has a problem with one of his employees hired with an open-ended contract and who has been on sick leave for two months.
In all three days of service, the agents have verified and documented that the employee has left his house at 8 AM, going to another workplace – a competitor workshop – where he worked regularly until 5.30 PM. What was documented was included in the final report that was delivered to the customer who, for this reason, has fired the employee.

Parental control

Giulia, separata e madre di una figlia di 4 anni si rivolge all'agenzia per effettuare delle indagini sull'ex marito, in quanto è convinta che lo stesso, durante le giornate in cui ha l'affidamento della loro bambina la trascuri, lasciandola quasi sempre con la nonna paterna per uscire con gli amici.
A seguito della documentazione acquisita, la cliente ha potuto dimostrare in giudizio che l'ex marito nel periodo di affido della figlia non si è occupato di lei, preferendo passare il tempo con gli amici e mettendo a rischio la sua incolumità fisica (durante la guida), tutti comportamenti non idonei e incompatibili con l'affidamento della bambina. 123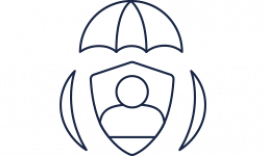 All Risk Insurance 2.500.000 €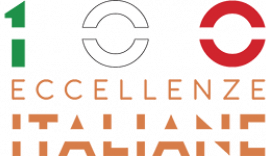 100 Eccellenze Italiane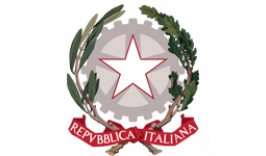 Aut. Gov. n° 14255/12B15E Area O.S.P.I Ter. Perfettura Milano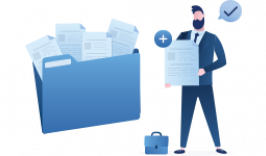 DURC E DUVRI